We stock, install and service bore pumps for a range of applications.
If your looking for water for your home, livestock, or irrigation, no matter the depth or application we can size a system to suit your needs.
We use PSC motors for our bore pumps, PSC motors are more power efficient then other designs, the savings to your electricity bill add up quick.
We are happy to assist you in choosing the correct pump for your bore, please Contact Us.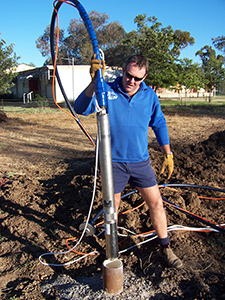 4″ Submersible pump installation.